Hero Trainer is the first mobile RPG combining health tracking and rewards.
How to earn on Hero Trainer?
It's easy, all you have to do is walk or run, just make sure you make some steps.
It's an RPG-themed mobile health tracking app. The more you walk, the more you level up and the more your steps are counted for aura (reward coin).
Yes, you are limited in steps per day. This limit increases as you level up. As a beginner, your steps are capped at 3000 steps per day. This limit can be increased to 20000 per day when you have reached level 70.
To be clear, your steps cap increases at levels: 5, 10, 20, 30, 40, 50, 60, and 70.
1000 steps is equal to 1 aura.
The app uses Apple Health, Google Fit, or Fitbit tracker to track steps. For Samsung users, please install Google Fit as Samsung Health is not yet available.
Features
Guilds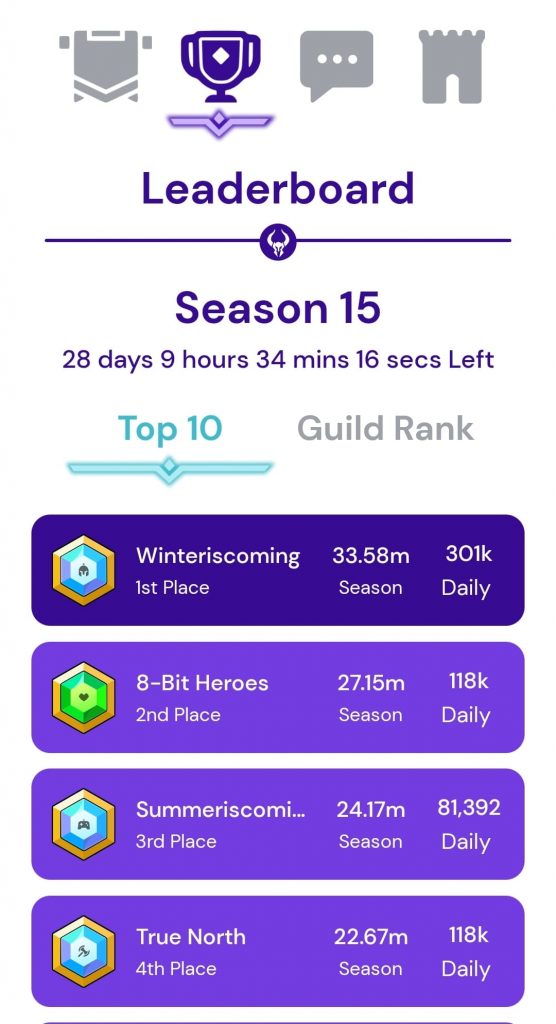 Participate in guilds or create your own and climb on the leaderboard to earn additional aura after every season. You can also chat with other players and view their daily steps and season steps. After a season ends, a new one will start.
Daily streak
By login into the app every day, you keep your streak counting. You get rewarded up to 5 runes per day, these runes can be used to upgrade the RPG heroes.
Heroes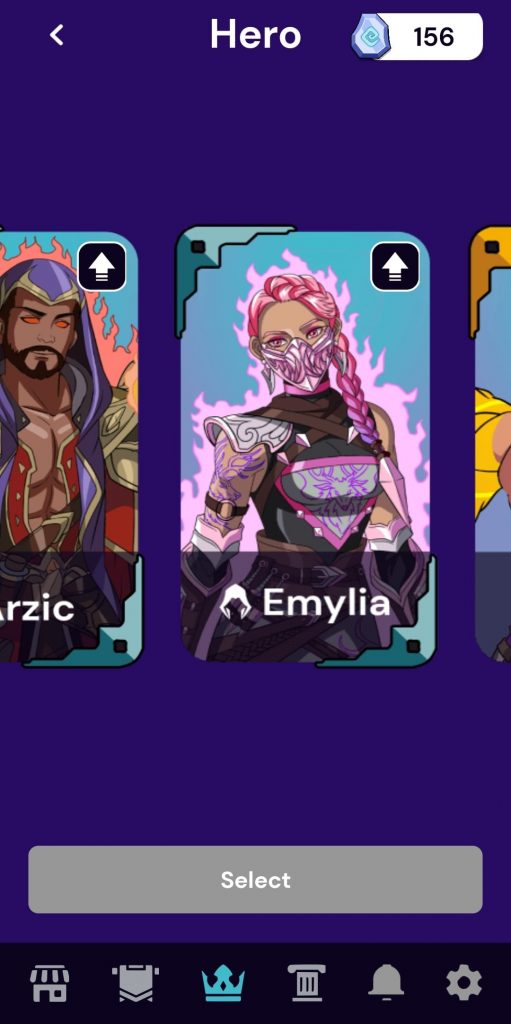 Heroes currently have no use for the app. You can upgrade them with runes to unlock achievements and earn XP to level up. You can get runes by walking at least 3000 steps a day, you will receive a runic chest containing a random amount of runes.
A single hero can be upgraded 3 times in total. The 1st upgrade will cost you 25 runes, the 2nd upgrade will cost you 150 runes, and the last upgrade costs you 450 runes. There are currently at time of writing this review, 7 different heroes with each one of them upgrade possibilities.
How to install Hero Trainer?
You can download the app from the App Store and the Google Play Store.
Premium memberships
Hero Trainer has 2 Premium plans but can also be used for free.
The first premium plan extends to getting rewarded aura for going to the gym and getting an additional 10 aura when reaching your daily step limit.
The second plan extends to getting rewarded for training at home and getting an additional 20 aura when reaching your daily step limit.
Withdraw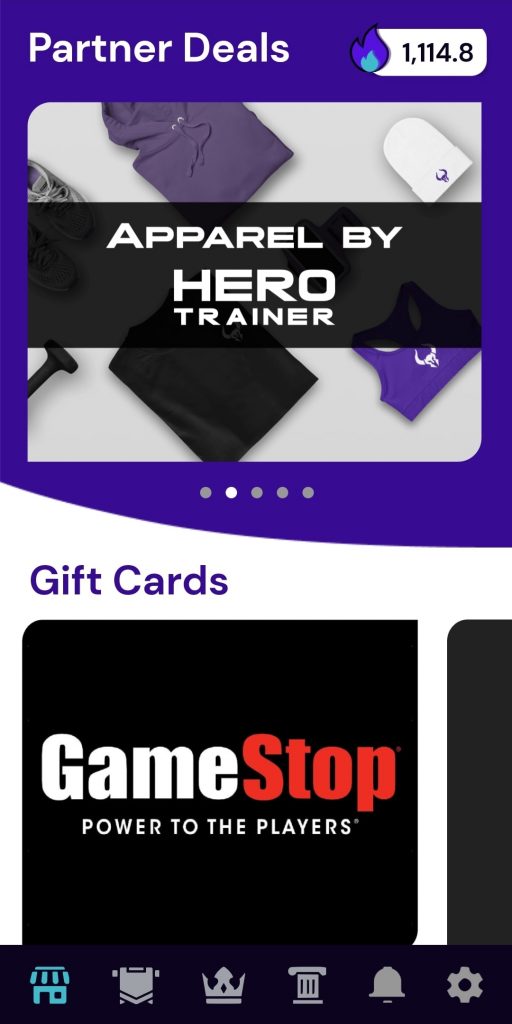 After you have earned some aura, you can withdraw it for gift cards, no cash. You can claim GameStop gift cards, Amazon gift cards, Twitch, Razer Gold, Apex, EA, Playstation, Nintendo eShop, Xbox, Google Play, and Apple Cards.
There are also some games available to redeem for aura. Perfect for gamers.
Conclusion
Hero Trainer is an RPG-themed app rewarding users for being active. We have received already 2 rewards from their store. We think that Hero Trainer is a perfect app for gamers as they can earn gift cards for their favorite games and you don't have to put in extra work to earn aura.
FAQ
Do you need a smart watch?
No, you don't need to have a smartwatch for Hero Trainer. Make sure you have one of the following apps installed: Apple Health, Google Fit, or Fitbit Tracker.
My Google Fit steps are not counted.
This is probably because Google Fit was updated and not opened afterward. Make sure to open Google Fit to check if it is registering your steps.
Are steps automatically counted?
You have to open Hero Trainer daily to update the steps in-game.