Freebitco.in is a bitcoin faucet where you can claim some every hour some Satoshis, play multiplier, and multiply your earnings or enjoy the interest. Join the lottery and win even more!
Warning! (27/09/19)
We have investigated this program and found out there are people getting banned when they invest their Bitcoins into this program. However, we still received a payment from them. Investing is at your own risk!
How to earn on Freebitco.in?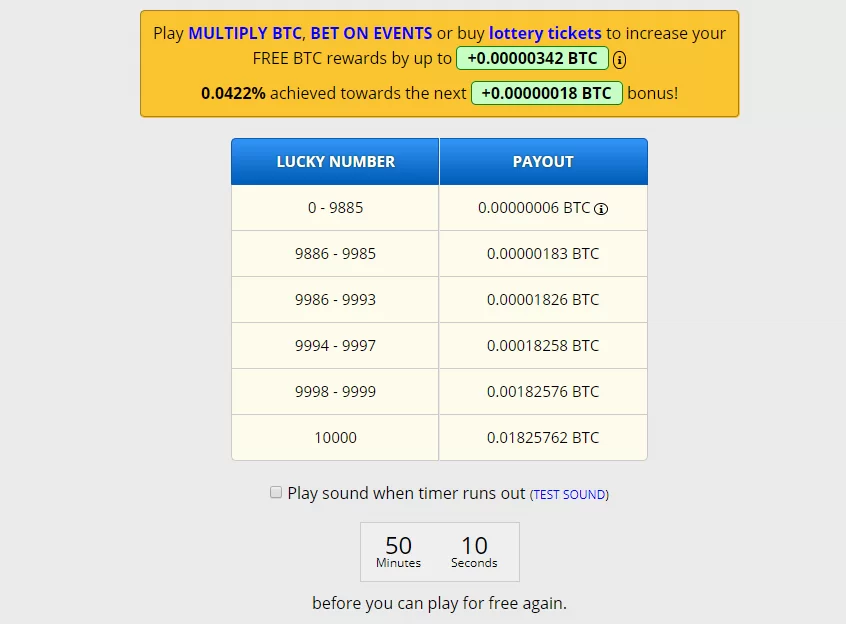 Earning on freebitco.in is very easy and fast compared to most faucets. You can claim one every 1 hour and you will earn some Satoshis and Reward points. Side note: Freebitco.in doesn't use ads due to the fact many people used bots to cheat. This didn't let the site owner(s) stop, they continued to pay their users even without the revenue from the ads.
What are Reward Points (RP)?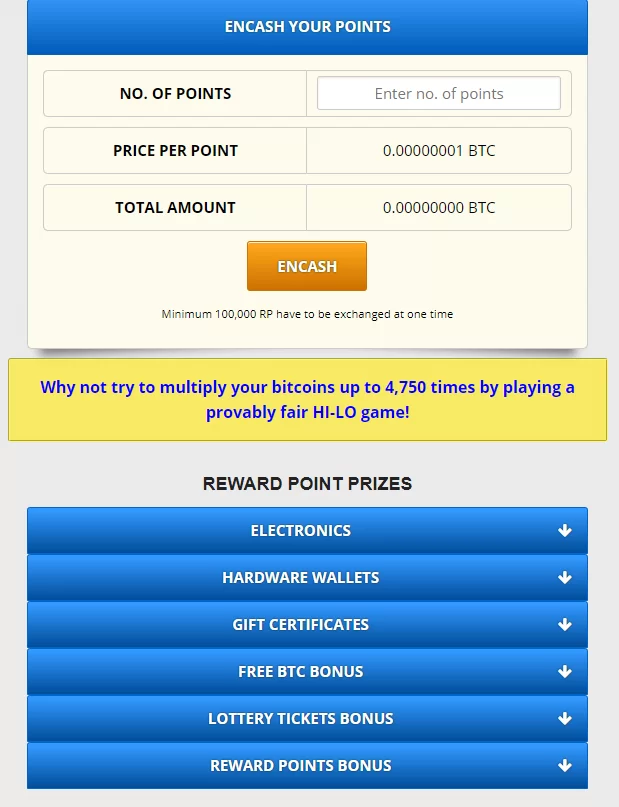 Reward points are a currency that you get from claiming the faucet, with this you can buy boosters to boost your earnings and RP. You can also convert those RP to BTC if you have reached 100.000 RP which is equal to 100.000 Satoshis. You can also convert those points for iPhones, Samsung Galaxy phones, Hardware wallets, Gift cards, and more.
Multiply your earnings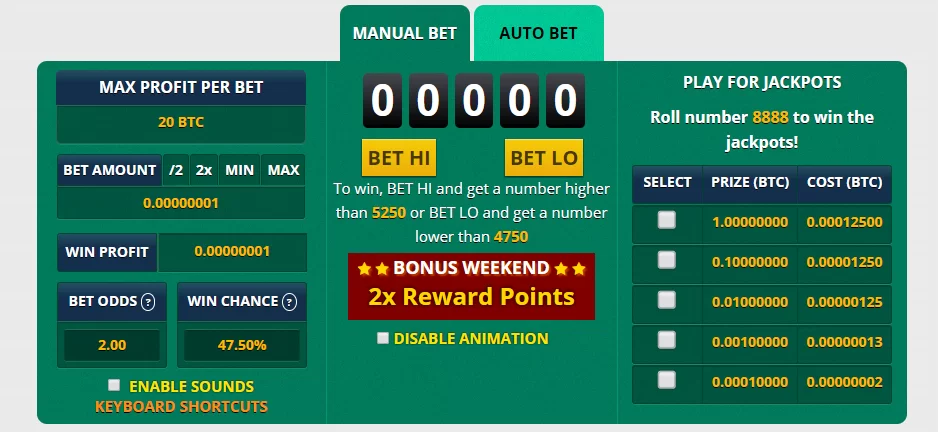 Yes, you can multiply your earnings by playing the Multiply game which is a game where you decide how much you bet by using High or Low. You even get rewarded by betting a total of 0.00000500 BTC.
Earn Interest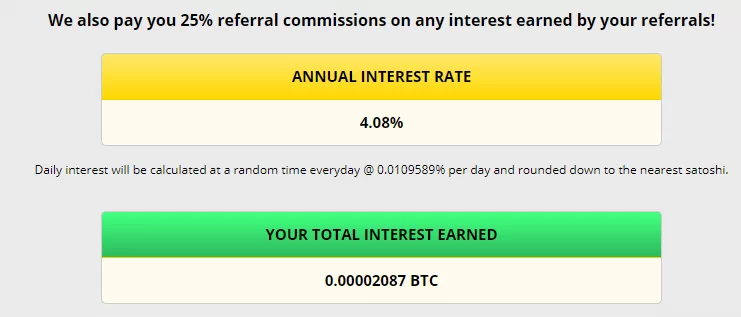 This is something that sounds very interesting. You can earn while doing nothing with your Bitcoins! You will receive interest if you have a balance of +30 000 Satoshis. (0.0003 BTC) As I'm now writing this article the interest rate is 4.08% annual. You also get a referral commission from your referrals' interest. (It's not taken away from them)
Do you even want to earn more interest? It's possible, you can deposit your Bitcoins on your account and start earning more interest! You can use their interest calculator to calculate how much you will earn if deposit your Bitcoin. Keep in mind! Only invest what you can afford to lose!
Referrals
For almost everything that your referrals do, you will get a small commission. Let's take a look at the commission you will make if your referrals do something on the site. The free BTC (faucet) will give you a 50% commission, Multiply BTC and Betting will get you 0,40% of the wagger/bet and 25% of the daily interest. You will also receive 1 ticket and 1 reward point for every freeroll your referral does on the free BTC faucet.
Another nice thing about the referral program is that you can pay the Bitcoins earned by your referral to your most active referrals or share a percentage to all your referrals as a reward for their work. This is all optional.
Contests, lottery, and more
Freebitco.in has also some contests every month where the top 10 users of 2 categories get rewarded with some Bitcoins. Some is actually a small word to call it because the prices are up to $10 000 in the first place!
I've talked about the monthly contests so now it's time to talk about the lottery. The lottery is based on tickets which you can earn by claiming the faucet every hour, playing multiplier, betting, and buying. (1 ticket is 1 Satoshi) There will be 10 lucky users chosen to win up to 0.3 BTC in the first place.
Still more? Yes, there is more. A recently new "lottery" has been launched called "Golden Ticket". You can see it like the lottery because you need to buy the tickets, you can also earn them if you wager 0.00500000 BTC in Multiplier or betting. "Okay, why so expensive" you would ask. This price is a Lamborghini Huracan LP 580-2! If the winner doesn't want this price, he or she can get $200.000 worth of Bitcoins.
Conclusion
FreeBitco.in is a legit Bitcoin faucet that pays its users already for a few years. It has a high-paying referral program and rewards its users with interest in their holdings on the site.