Coinpot is a microwallet that stores cryptocurrencies from the "Moon Faucets". Collect the supported currencies and withdraw them to your wallet.
CoinPot is shutting down
CoinPot and 7 partner faucets will close on the 28th of February 2021.
What is coinpot?
It's a microwallet that holds cryptocurrencies from different faucets into one central place. You can see it as a wallet where the funds that you have earned on the faucets get stored. Please note, that the best thing you can do is store your coins in a wallet and not a microwallet! Not only that! You can also collect their tokens and play games on the site and earn even more.
What can I do on the site?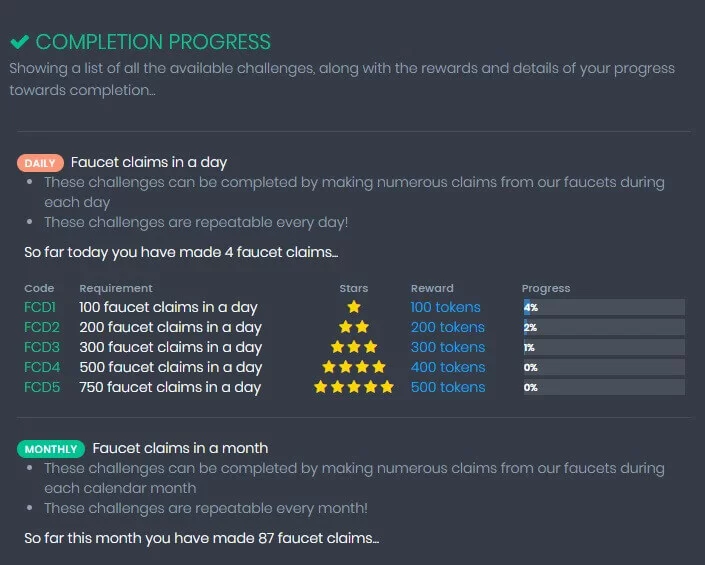 On CoinPot itself, you can play Multiplier where you can multiply your Coinpot tokes. Not enough? There is also a lottery where you can get even more tokens and challenges. Collect stars by completing challenges and the top 25 users of the month will receive free tokens. Need more coins? You can also use their miner to mine coins.
What are Coinpot Tokens?

CoinPot tokes aren't a real token. It's a coin used on the site which you can get by claiming from the faucets (you will get 3 per claim) and by converting other currencies into tokens. You will also receive tokens if you complete challenges.
Challenges?
Yes, challenges! You can complete challenges by fulfilling tasks like X faucet claims in a day/month/all time, referral claims, and lottery tickets bought in a day/month/all time. Each challenge will reward you with a star for the 1st tier up to a max of 5 stars for a category of challenges. You will also receive CoinPot Tokens for completing them!

As you can see here in the picture above, this is an example of a challenge that you can complete and get rewarded for it. Now you will be asking, "What are those stars for?" well, with the stars you rank on the leaderboard. This is a monthly leaderboard where the top 50 users get rewarded in CoinPot Tokens. The user who has a first place will win a total of 10.000.000 Coinpot tokens! This is equal to 0.09604000 BTC!
Which coins do they support?

They support at the moment 5 coins: Bitcoin, Bitcoin Cash, Dogecoin, Litecoin, and Dash. And the Coinpot token of course. One great thing that lets Coinpot stand out against other microwallets is that they allow converting coins without fees. So you can easily convert your unwanting coins to the one(s) you want without paying a single fee for it.
Withdraw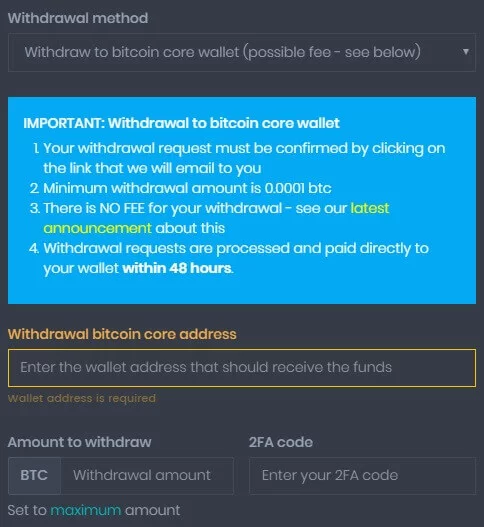 Withdrawing your funds is very easy and is sent without any fees to your wallet! If you would like to receive your funds on FaucetHub or FaucetFly, you will need to accept the small fee of 1.5%. Your coins are expected to be received within 48 hours of your preferred payout option.
Conclusion
CoinPot is a legit program and a very good microwallet that supports 5 high-paying faucets and a few ways to boost your online income. I definitely recommend trying CoinPot their faucets which you can find here.