Earn Litecoin by claiming from the faucet and earn interest on top of your Litecoins.
Earn on Free-Litecoin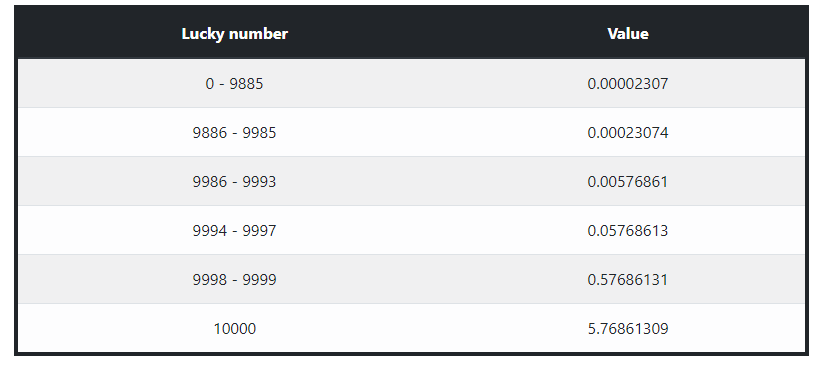 Roll the faucet to claim free Litecoin.
If you're very lucky and you roll number 1000, you will get 5.68125196 Litecoin. This is worth $197.71 ($34.80).
Multiply game

Another way to earn more is by using the multiplier game. This is a gambling method.
You need to choose between 'High" or "Low" with the number 50.000. It's a 50/50 chance to multiply your bet.
If you want, there is also an auto option where you can bet automatically.
lottery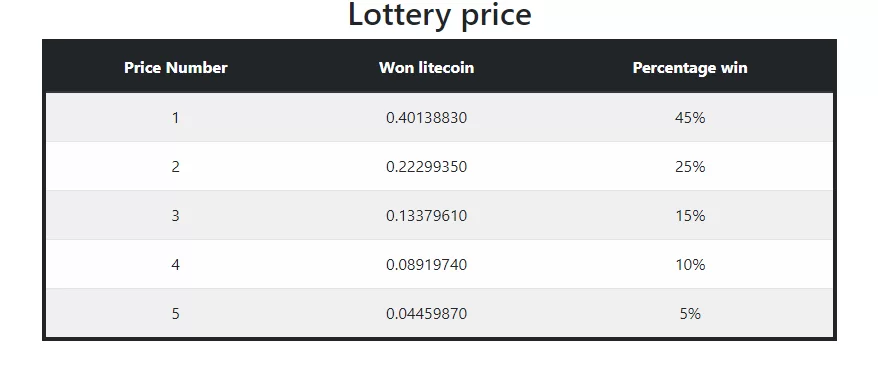 Feeling lucky?
Buy lottery tickets to win more Litecoins! A lottery ticket will cost you 0.00000010 Litecoin per ticket and the lottery lasts for 7 days.
After a lottery is finished the winners receive the prize and a new lottery will start.
Interest
You will earn 6% interest on your Litecoin if you keep it on the site. You will need at least 0.05000000 Litecoin on the site to be eligible for the interest.
Feel free to use the interest calculator to see how much you will earn. The interest is paid daily to your balance.
If you don't have enough Litecoin to be eligible, you can also deposit Litecoin. Disclaimer: never invest what you can't afford to lose!
Referral program
If you have some friends that are interested to earn some Litecoin, make sure to use your referral link. Every friend that you refer will get you 50% of their claims.
Withdrawal
Ready to cash out?
If you have collected 0.00200000 Litecoin, you can cash out your earnings to your Litecoin wallet. Make sure to fill your address in on your profile.
Unfortunately, there is a quite high fee of 0.00100000 Litecoin per withdrawal.
Conclusion
We have confirmed some payment proofs. The interest option is something useful if you have enough Litecoin and you don't do anything with it. Make sure that you only invest what you can afford to lose!