Eloot (aka Earn.gg) is a GTP (Get Paid To) site where you can earn Paypal, OPskins, gift cards, and more. Let's find out more about the site.
Status (23/March):
Eloot announced to close its services on the 31st of March. You're not able to earn any money on the site if you have used the site after the 28th of February.
How to earn?
Earning on Eloot can be done in different ways as it is a GTP site. There are currently 12 offerwalls with offers like installing mobile applications, answering surveys, watching videos, and much more.
Gems
Gems are the currency on the site, you will get paid with a certain amount of gems depending on the offer you have completed. You can boost your gem earning by boosters and referrals.
Gem Boosters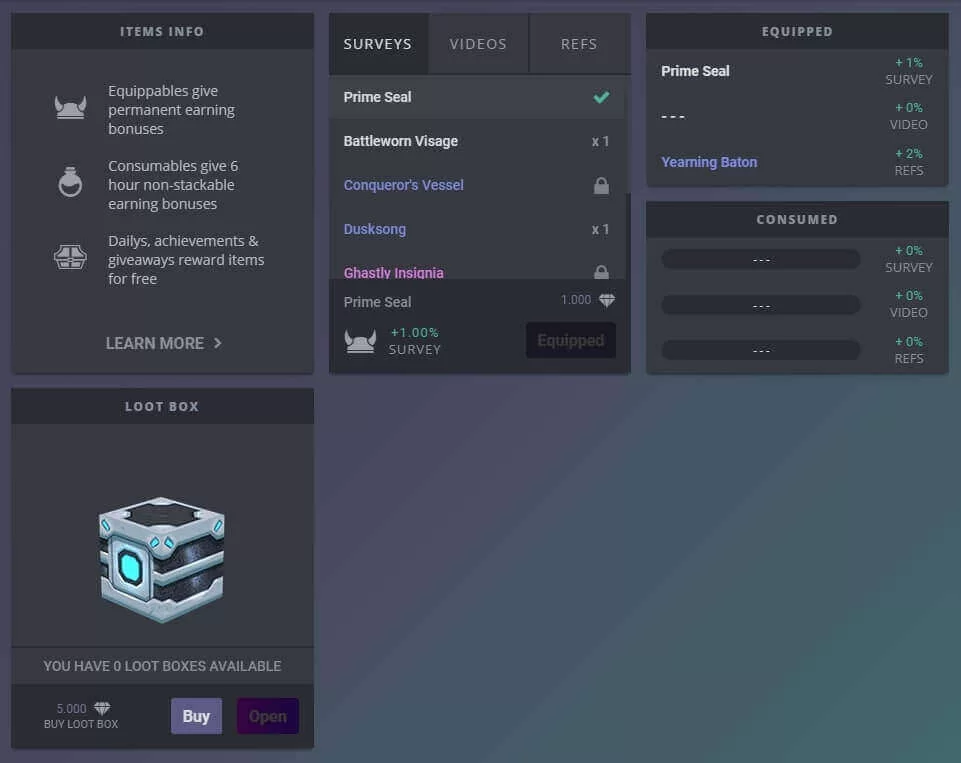 Gem Boosters are a nice way to receive an extra % of gems after completing an offer or inviting new members. There are 2 types of Boosters: Equippables (permanent) and Consumables. (stay for 6 hours)
There are 3 ways you can use boosters, surveys, videos, and referrals. So you need the right booster to boost your favorite way of earning.
You would be asking, "How to get them?". You can get Boosters from Loot boxes. A loot box will cost you 5.000 gems which are easily earned back from surveys. Also, you can earn those loot boxes by completing daily tasks.
What are the best offer walls to get paid from?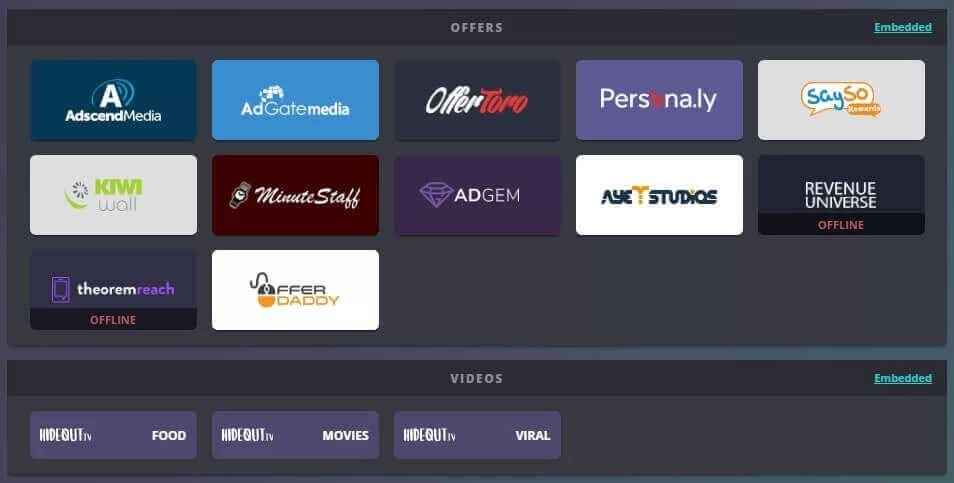 Two good offerwalls are Adscend Media and AdGate Media. If you're into filling surveys, a survey will pay you up to 61.200 Gems.
Withdraw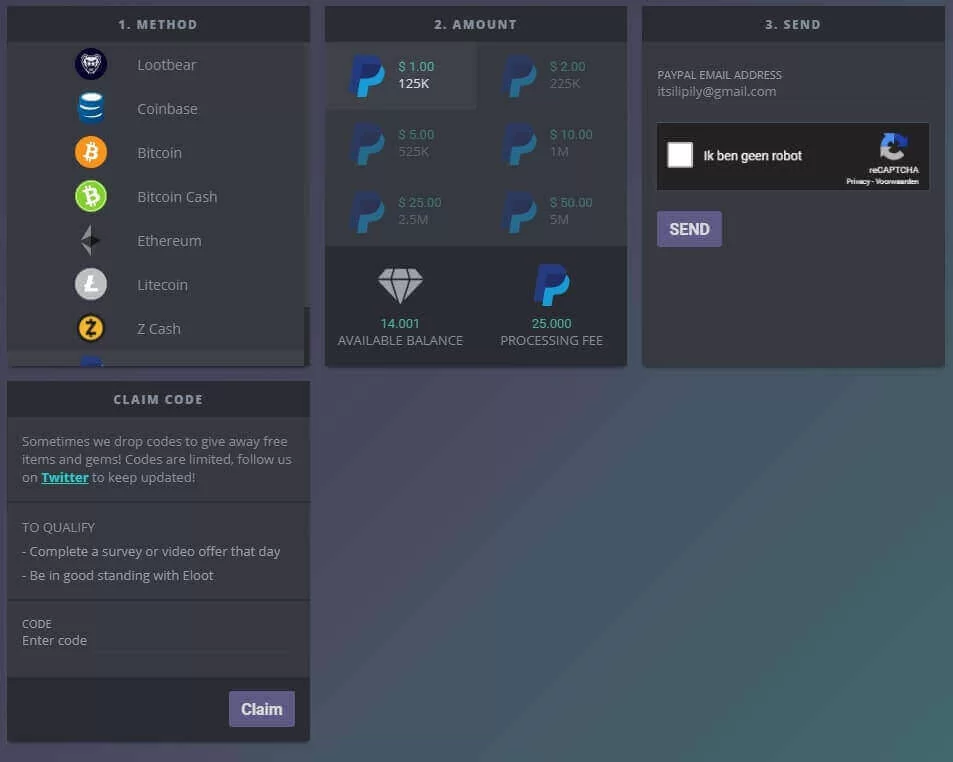 Enough about how to earn, now let's talk about how you can cash out your earnings. A nice thing about Eloot is that they have various payout options like PayPal, CoinBase, Bitcoin & Cash, Ethereum, Litecoin, ZCash, OPSkins, and Lootbear.
You can withdraw from as low as $0.50 for most options. If you would like to cash out to Paypal or Bitcoin, you will need at least $1.00. Payments are very fast processed and are sent to you within a few hours.
Extra stuff
Apart from earning extra gems from boosters, you can also complete daily tasks and participate in the raffles. Every time you complete an offer you'll get tickets and if you win, you'll get more gems! There is also a Roll game where you can multiply your earnings.
Like to chat? You can also chat and brag (show) your daily/weekly or monthly earnings to other users. The staff team is also ready to help you with your questions.
Conclusion
Eloot is a legit GTP site. Their team is friendly and ready to help you in chat if you have any questions. Another good thing is you can start earning today and get the money on the same day.