Earn Bitcoin by claiming from the faucet, completing offers, or using the PTC option.
Status: (31st of May 2020)
We've changed the status of this program to "Scam" as users are losing their earnings when they try to withdraw.
Earn on EarnSats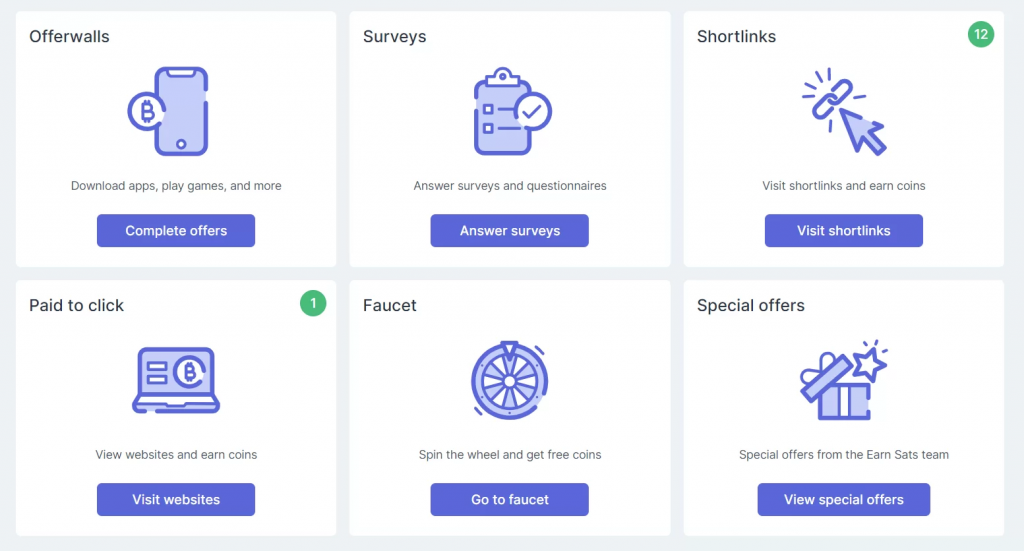 You can start earning Satoshis by completing offers from the supported offerwalls which are at the moment: AdGem, OfferToro, AdGate, and Adscend. If you're not into completing offers, don't worry! You can also use the PTC option and visit users' ads to earn satoshis.
Still not convinced?
You can claim every 45 minutes from the faucet which is very easy and user-friendly. You'll see a max of 3 ads and a Google Recaptcha. The rewards depend on how much luck you have.
There are also short links that you can complete.
Coins

You're not directly earning Satoshis. The site currency is a coin that is equal to the US Dollar and managed by a 3rd party. The rates depend on the market value of the US Dollar and you can see how much one coin worth is on the site itself.
Loyalty Bonus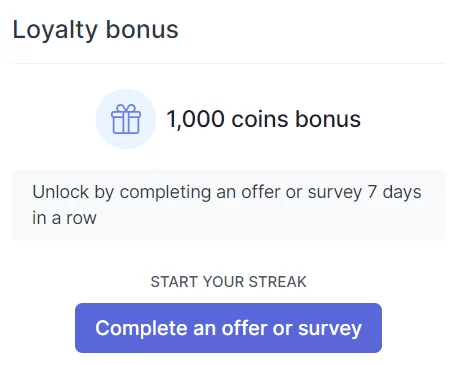 Earn a loyalty bonus when you complete an offer or survey for 7 days in a row. This might seem much but you will earn 1.000 coins as a bonus + all the offers.
Referral program
Earn 10% for every offer your referral(s) complete. Click on the banner to receive a bonus of 500 coins when you register!
Withdraw
You can request a direct withdrawal once you have reached 5.000 coins.
Conclusion
EarnSats is listed as a Scam GPT site where you won't get rewarded for completing offers, short links, PTC ads, and claiming from the faucet.