Earn money by completing offers and surveys on Earnskins with a low minimum payout requirement.
How to earn on EarnSkins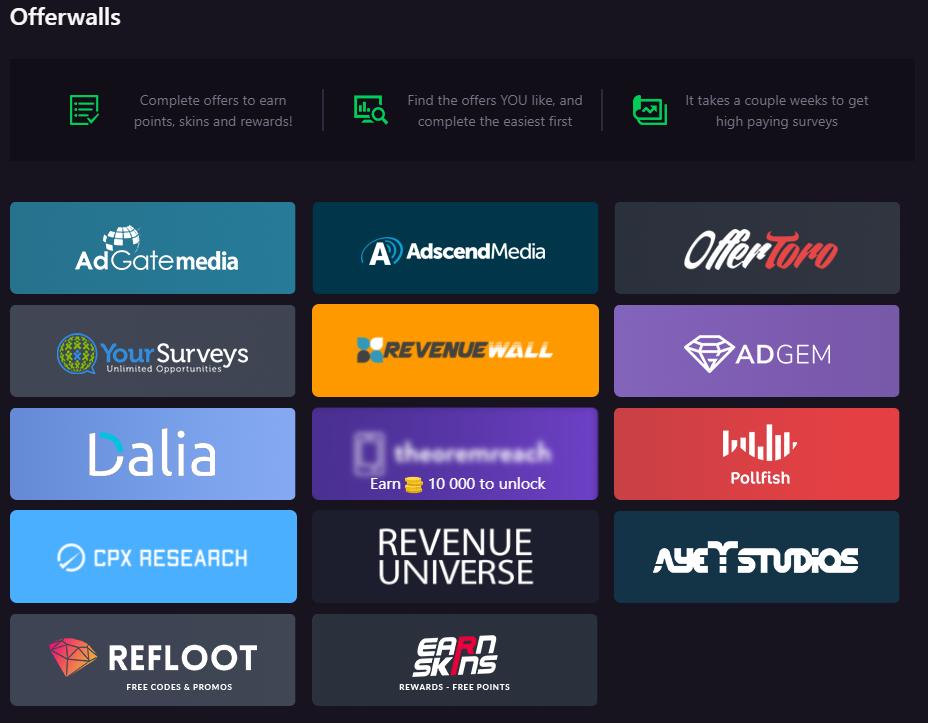 Earnskins has 14 different offerwalls where you as a new user can use 13. One of their offerwalls unlocks after you've earned 10 000 coins ($10). We've calculated this and it should take you 10-12 offers in order to unlock this offerwall.
If you're not a fan of offers or you like to see videos, that's also possible. They have one offerwall that pays you to watch videos.
Giveaways
On EarnSkins, you can also participate in offerwalls. Unfortunately, at the time of writing this article, there were no giveaways running.
Referrals
You can create your referral URL from your profile. Every user you refer will get you 5% of their earnings on the site.
Withdrawal
Earnskins has a min. requirement of 500 coins ($0.5) for PayPal. Yes, they support PayPal!
If you want to withdraw to a cryptocurrency, you'll need some more as they need to cover the transaction costs. Coinbase users need to have at least 2000 coins ($2).
Conclusion
Earnskins is paying its users as we've seen on different forums. It allows you to withdraw your earnings quickly as the minimum requirements are very low. Feel free to send your proofs in the comments.