Firefaucet.win is an auto faucet where you can claim up to 9 different cryptocurrencies. Earn XP by being active and level up to earn more. No captchas and no annoying ads!
How to earn on Firefaucet?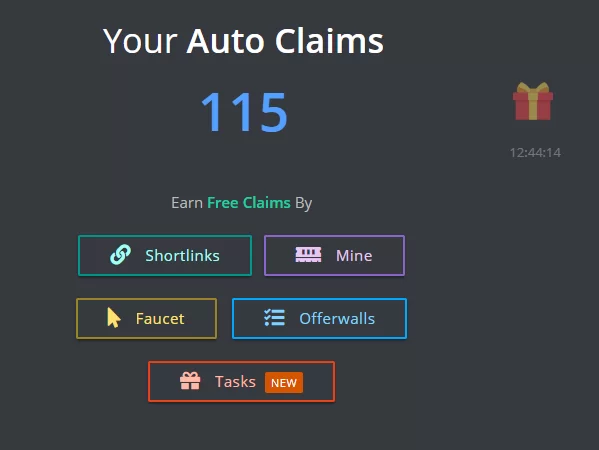 Earning is very simple when using an auto faucet as the name says it, it goes automatically. Well, not 100% automatically. To let you earn, you must earn "Auto Claim Points" or "ACP". This can be done by doing short links, mining, faucet, offerwalls, or Tasks.
I think you are curious about the coins you can earn on the site. As I said in the introduction, you can earn 9 different coins you can claim 9 of them at the same time. You will need ACP to run the auto faucet and leave the window open to earn your coins. The supported coins are BTC, ETH, DOGE, LTC, ZEC, XMR, DGB, DASH, and TRX.
What are Activity points?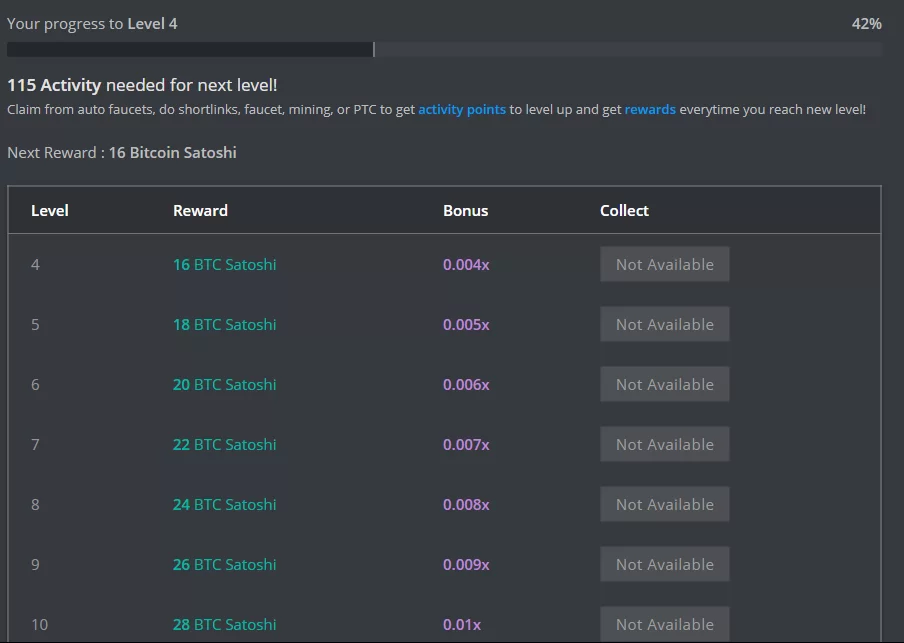 Activity points are given to users when they earn ACP. With these points, you will rank up and receive a bonus % and you will earn some Bitcoins. You will also rank on the daily leaderboard and win more.
Referral program
FireFaucet has a referral program where they pay you 20% of the coins earned by your referrals. You can use their good-looking banners to promote your link.
FireFaucet Extra's
Another nice feature is that the faucet allows you to convert your coins to the coin(s) you want to earn. Let's take BTC for example, your referrals are earning DASH and you will get 20% of their earnings. You can convert that coin to BTC without any fees!
Claim the daily reward to earn some ACP and Activity points. The wait time between a claim is around 12 hours.
Withdraw
Withdrawing your earnings is very easy and is done by FaucetPay or your wallet. (Join FaucetPay) You can choose different earning options on the site and you can choose if you want to get the coins on the site (manual) or directly to FaucetPay. There is a limit of $20 per day for withdrawal.
Conclusion
FireFaucet is a Legit auto faucet. It supports 9 different coins and lets you claim up to 9 coins at the same time. You can easily convert unwanted coins to the ones you need and you'll get an instant cashout to FaucetPay or to your wallet.