Febbit is a GPT site with a unique script that lets you mine virtually for coins. Learn more about how to earn on the site and get started.
20/Dec – Conclusion:
Since FaucetHub has closed, Febbit hasn't set up a new withdrawal method. (14/Dec)
We have decided to add the "SCAM" tag to Febbit because they haven't set a new withdrawal method.
How to earn on Febbit?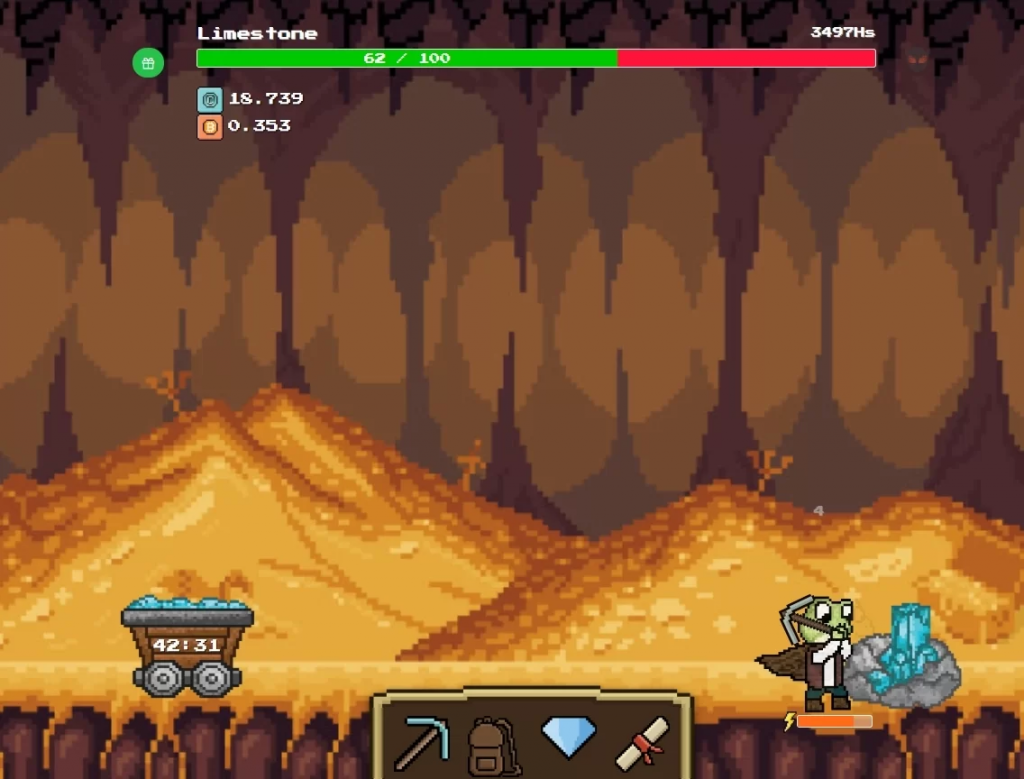 Febbit is a virtual mining game, it doesn't mine using your computer or phone. The main goal of the game is to acquire caches which are boxes with special components that give you an advantage and boost your earnings and of course make some satoshis.
Those components can also be upgraded to a certain level. You can also receive different colors of components, those components are much stronger. (Green > Blue > Purple > Pink > Yellow > Red)
How to upgrade those components?
That's very easy! While you mine, you will receive 4 different things. You will get coins (used to upgrade components), Satoshis (your real-life earnings), XP to level up, and Febbit another site currency (used in the store).
Now that that question is answered you would like to know how to play the game.
How to play?
Playing the game is very simple but you need to keep your block health green. You don't have to pay for it but you need to click on that Monster icon on the right when it lights up.

As you can see here, the bar is red and my stone is gone, this means you will have to click on that monster. If you don't do it, you won't earn any satoshis but you will still earn a few coins for some time. Every time you click on that monster you will receive 1 XP point used to level up.
If you level up you will receive a cache with a component inside used in your bag to boost your earnings.

Every type of component has its own power and will give your game an extra boost.
Now back to the game, you see on the right corner your frog working on the stone. Under the frog is also a bar that indicates when your boost is ready to use.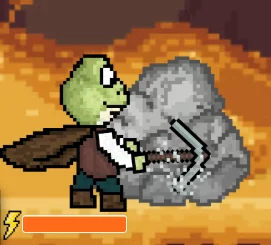 When the box is fully charged, the lightning bolt will start lighting up and when you click on it, you will activate the mine boost. You will also receive 1 XP point to level up.
One important thing is that when you see your balance under the upper bar where the monster is, you can't use anything of it until you collected the minecart.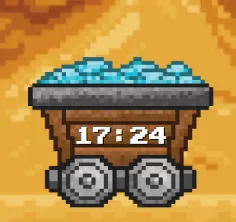 The time between claims is every hour. The system doesn't look at when you have claimed but looks at the time. When it's time to claim, you can choose to watch a short ad of 15 seconds to receive 2x your earnings and 10 Febbit.
Referral program
They have a 3 level referral program. Your referral will get you 10% of their earned satoshis. You will also get 3% of the satoshis their referrals made and you will get 1% from the satoshis of the referrals from your referral their referrals. Sounds complicated!
There is a 3-level program so your referrals will get you 10% then their referrals will get you 3% and the referrals from that referral will get you 1%.
Withdrawal
You can withdraw your earned satoshis, no coins! You can choose the FaucetHub cash out when you have collected 1000 satoshis. It's possible that in the future the makers will add new options. We'll keep you updated!
Conclusion
Febbit is listed as a scam program. You have to build up your components and make them stronger to earn faster. In the future, it's possible they will add more options for the payout since FH is closing.