CoinBulb is a PTC (Paid To Click) site where you can earn Bitcoin for surfing websites. Get rewarded by login in every day and earning faster.
Update
It looks like Coinbulb does no longer exist.
How to earn?

CoinBulb is a Paid To Click site that will give you Bitcoin in return for your efforts. There are 2 main ways to earn which are surfing sites and Active surfing sites. The amount that you will get after a successful visit depends on the time you have viewed the site or the amount the advertiser has put up.
What is mBTC?
If you're using CoinBulb or planning to use it, you will see that everything is noted in mBTC. It stands for, Millibit which is 0.001 Bitcoin. (BTC)
Daily bonus?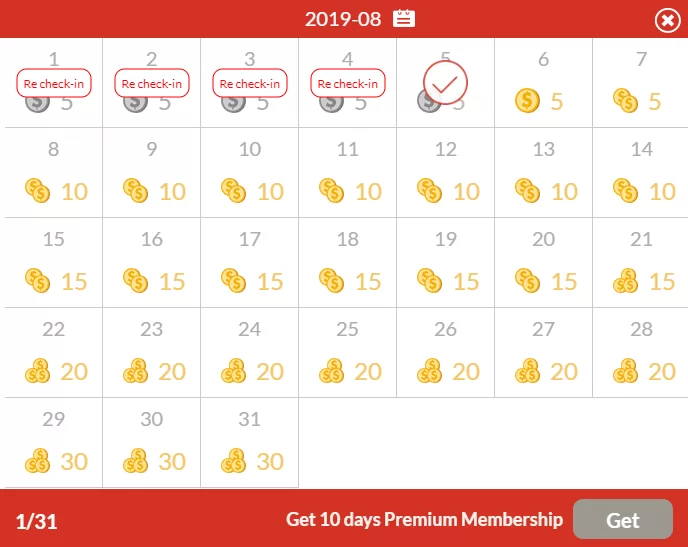 Yes, there is a daily bonus that will give you every day (if you have clicked on it) a specific amount of satoshis, you can take a look for the whole sum on the site. The satoshis you have earned are used as advertising credits. Don't use them? No problem, collect the whole month of the daily bonus and receive 10 days of Premium Membership for free!
Memberships
You can buy a membership on CoinBulb to earn faster from your own clicks and from your referrals. Let's take a look at the free and the premium plan. The free plan or the standard membership plan has 100% earnings from own clicks, 8.5% from referral clicks, and 1.5% from referral deposits.
If we take a look at the Premium plan, you will get 200% earnings from your own clicks (2x more), 17.5% from referral clicks, and 12.5% from referral deposits.
I think you want to know how much the Premium plan costs. You can only buy the membership for 90 days and after that, you need to renew it. The price for a 90 days premium membership will cost you 0.005 BTC.
Referral program
CoinBulb's referral program will let you earn 8.5% from your referral clicks and 1.5% from the deposits, as a standard member. As a premium member, you will earn 17.5% of the clicks and 12.5% from the deposits.
Advertise on CoinBulb
You can advertise your advertisements on the site. If you want to deposit credits to your Advertisement Balance you need to send at least 0.10000 mBTC. You can convert on the deposit page your account balance to your ads balance. Keep in mind, that you can't undo it!
Withdraw
You can choose between two options if you want to cash out. The first option is to send it to your Bitcoin Wallet, you will need to earn at least 0.2 mBTC. The second option is to send it to Faucethub where you only need 0.05 mBTC. All the payouts are manually done within 72 hours.
Conclusion
CoinBulb is a legit PTC site. A downside is that it can take a while before you can cash out your earnings due to the fact there are not so many ads. But it's a very useful and easy program to use every day.